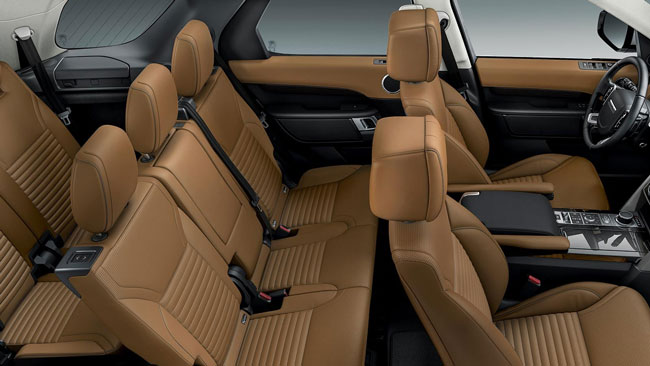 There are many reasons why families would want a vehicle with a third row rather than the regular two-row vehicle. The apparent reason, however, is the need to carry additional passengers. This is perfect for a large family or when you have extra duties for carpooling. Still, you don't want to sacrifice luxury, which is why you should consider the new Land Rover vehicles with third-row seating at Land Rover Cherry Hill.
Third-Row Land Rover Vehicles
Presently, the Land Rover models with optional third-row seating are the Land Rover Discovery and the Land Rover Discovery Sport. If the need arises, these 5-seater SUVs can be converted to a 7-seater within a matter of seconds. Of these two, the Land Rover Discovery has a bigger capacity for accommodating adults simply because there is more room.
The third-row seating of the Land Rover Discovery Sport is eight cubic feet smaller than the Land Rover Discovery in terms of cargo space when the third row is down. With the smaller design, it is more agile and sporty.
Third-row seats are easily foldable and can be reconfigured to suit your specific needs. These vehicles are popular because of their versatility, on not just both the exterior and interior, but also because of their functionality. Having a feature such as the third-row seating solves common real-life problems is not only a great asset in any SUV, but it also makes it a customer favorite.
Enjoy Your New Land Rover Today
When you are ready to treat your family to a new Land Rover, it's time to visit our showroom. We are the premier new and used Land Rover dealerin Philadelphia. Whether you want a large, seven-passenger model or you want something smaller and sportier, we have the models you will fall in love with. Stop in for a test drive today to see what makes the newest lineup so unique.