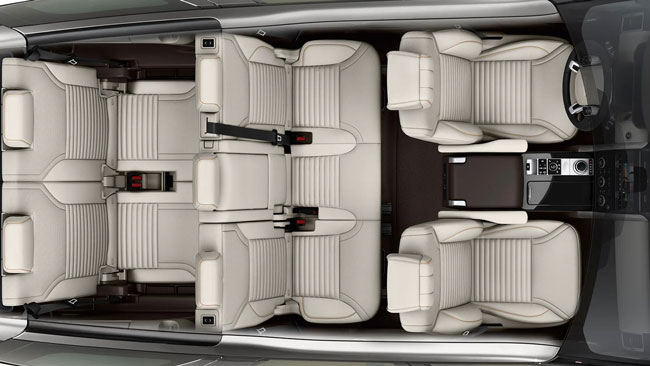 The Land Rover Intelligent Seat Fold system is a feature that is available on the Discovery models. This easily sets it apart from other vehicles as the pioneer of the brilliantly designed system. The belief in improving the quality of lifestyle of users all over the world has stayed true. It's just one more reason that these vehicles continue to be highly coveted and desired. Let's take a closer look at the innovation from the SUVs at Land RoverCherry Hill.
Intelligent Seat Fold
With a fantastic seven-seat capacity, you can take care of seven adults without any fuss. The exciting thing about this Intelligent Seat Fold is that you can automatically organize the second and third-row seats into any form convenient for you. You can even fold or unfold these seats both individually and collectively to achieve any amount of space required.
Whether you incidentally discover that you would need more room to help people into your vehicle or you just want enough room for your luggage, the Land Rover Intelligent Seat Fold gives you room up to 77 cubic feet. The whole process takes less than 15 seconds to achieve maximum reconfiguration.
You can do this in various ways. Using the InControl Remote App on your smartphone, you can activate the feature. From any location you find yourself, the app is flawlessly synced with your vehicle. The buttons and switches around the luggage area at the rear C-pillars and the central touchscreen display found on the dashboard are other options to facilitate this function.
When the seat fold encounters an obstruction or resistance, it gives signals and either retracts or stays in that position until the blockage is removed. With this single game-changing feature found in the Land Rover Discovery models, you can create magic, customize your experiences and reach new heights.
Find out more information concerning this exciting feature when you visit our dealership.
Get Your Land Rover Today
Whether you desire a new or used Land Rover in Philadelphia, we have the selection you want. Visit us today to hear about our specials and to take a test drive.