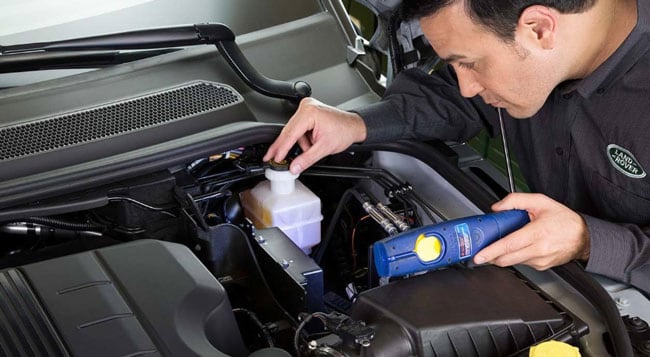 All vehicles need the occasional tune-up. A tune-up identifies and prevents any problems that may be starting in your Land Rover. A comprehensive engine check is part of the tune-up service, so any small issue will be discovered by your Land Rover technician. Let's see why you should bring your vehicle to Land Rover Cherry Hill today.
Improved Mileage
There are many reasons a vehicle may begin to decrease in its gas mileage. Sticky brakes can actually lead to lowered gas mileage. Your Land Rover service department will take a look at your brakes and brake pads. Improperly aligned tires can also lead to decreased mileage. At Land Rover, we will quickly rotate and align your tires to boost that gas mileage back up.
Fixing Minor Engine Issues
Sometimes vehicles will slightly hesitate when you drive them. Your car may not fire up as quickly in the morning. These are usually very minor issues within your car's engine but need to be checked out. Your Land Rover technician will identify and repair the problems before they become any more serious.
Warning Lights
Sometimes, your vehicle may display a warning light. While you may know what most of them mean, sometimes you may not. For those lights that you are unsure of, bring your Land Rover into us. We will quickly identify what the light means and diagnose the associated issue the car is having.
Comprehensive Check-Up
A tune-up is like a physical at the doctor's office. You want to make sure there are no hidden issues in your Land Rover's engine. And if there is, you will want them to be fixed.
Keep Your Land Rover Running Its Best
A tune-up is much more than a quick glance at your engine. It will identify and fix any problems before they became larger. Bring your Land Rover in for a tune-up today.
Maybe you want to check out a new or used Land Rover for sale in Philadelphia while you are here. We have a fully stocked inventory ready to show you.