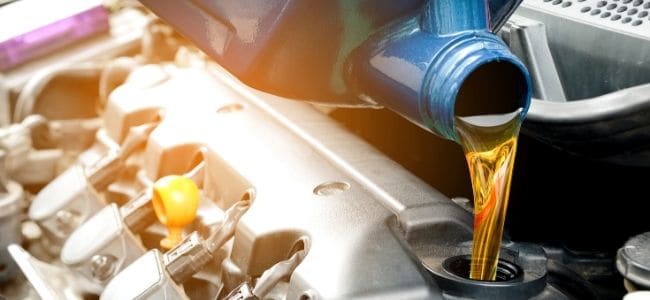 You don't want to neglect the scheduled maintenance of your Land Rover, which is why you need to consider where you will take it for an oil change. Let's examine the reasons you should bring your luxury SUV to Land Rover Cherry Hill for oil lube and filter maintenance.
Vital Oil Change for Land Rover
The regular oil change is a basic and needed task to keep your SUV running the way it should. Not only that, but regular oil changes also extend the life of the engine and keep it running at optimal levels. When fresh oil is added, the engine gets cleaned out, there is less wear occurring and the performance is maximized.
When Should You Change the Oil?
Motor oil begins breaking down after cycling through the engine so many times. When it breaks down, it loses its effectiveness. You can't see it occurring, but the engine feels the effects. You want to pay close attention to the mileage and have those oil changes performed at the appropriate intervals to prevent damage.
Visit Your Land Rover Dealership for an Oil Change
When you bring your SUV to Land Rover Cherry Hill for the oil change, you receive several benefits. First, we offer an extreme value that you can't find elsewhere. The lube shop down the street might be slightly cheaper, but consider what you aren't receiving. With your Land Rover oil change, we offer a multipoint inspection, battery test, fluid top-off, brake inspection and synthetic oil.
In addition, you will also save yourself some time. While we perform a quick oil change, you can relax in our comfortable environment. We offer refreshments and free Wi-Fi to make the time fly by.
Finally, our technicians are specially trained to work on your Land Rover. Not only will they always use genuine parts for your service, but they understand the delicate nature of your luxury SUV. You don't have to trust untrained technicians with your precious vehicle. Schedule your oil change today.