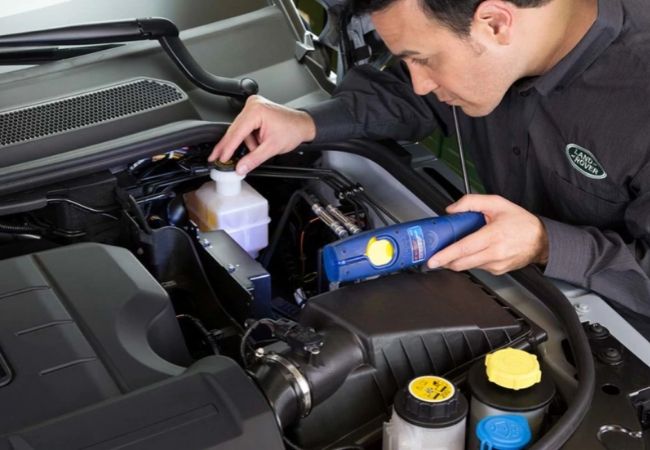 Once you leave the lot with your new or used Land Rover in Philadelphia, it's time to start thinking about regular maintenance. Taking care of your luxury SUV is a valuable way to ensure it lasts for many years. The staff at Land Rover Cherry Hill helps countless owners with routine maintenance. That's why we've created this schedule you can follow.
1-Year/15,000 Miles
During this initial visit, you want to have the oil filter and several other components replaced. This part helps to keep the engine running its best and should never be neglected. We also perform a complete check of your lights to ensure your on-road safety. When that is complete, it's time to change the cabin air filter. This essential component guarantees that the interior of your SUV features the best air quality possible.
2-Year/30,000 Miles
At the two-year check, we perform the same functions as the initial visit, but we also add an inspection of:
· Steering
· Suspension
· Fuel lines
· Seat belts
· Brake lines
· Power steering hoses
3-Year/45,000 Miles
By this time, you need to have the brake fluid replaced. If the brakes are in good working order, changing the fluid will ensure you have the ultimate stopping power. It can also help if the brakes are starting to feel unresponsive or soft.
4-Year/60,000 Miles
During this time, you will see an appointment similar to the two-year service.
Perform Regular Maintenance on Your Land Rover
This is just a sampling of what gets performed at each service appointment. If it is time for regularly scheduled maintenance on your Land Rover, schedule your appointment and let us tell you what needs to be done. When you take the time to maintain your Land Rover, you ensure its service for many years into the future. Don't neglect the luxury SUV that has been so good to you.