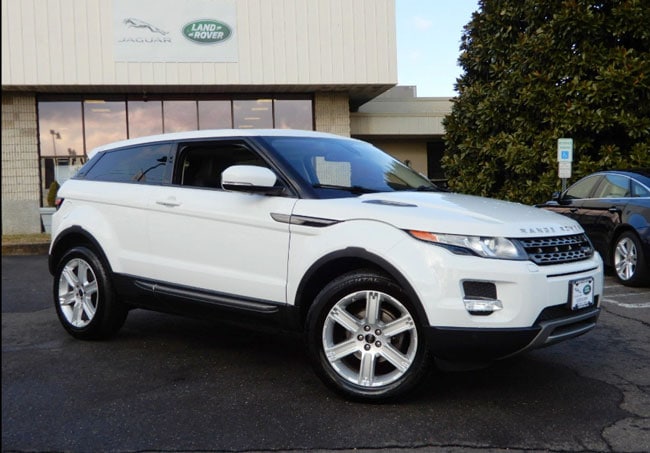 When it's time to buy a used Land Rover for sale in Haddonfield, you have a lot of options to choose from. At Land Rover Cherry Hill, we will break down the facts you need to know so you can make the best decision.
Choosing a Used Land Rover
The first-generation Range Rover was produced from the mid-1980s until 1995. It's often called the Range Rover Classic, or just Classic for short. All of these Range Rovers came with four doors, but there were short and long-wheelbase styles. Plus, the engine under every hood was a powerful V8 paired to an automatic transmission.
Then, in 1996, Range Rover entered the second-generation. Land Rover enthusiasts call this the P38. It was sold through 2002 and added many luxury features. There is one wheelbase to choose from in this generation, but two V8 engines: either a 4.0- or 4.6-liter.
The third redesign came in 2003. At this time, the Land Rover was powered by a BMW V8 engine, until it received a facelift in 2006. Once that occurred, a new Jaguar-Land Rover V8 was added to create even more power. In 2010, the company did yet another facelift, which included even more equipment.
The most recent redesign to the Range Rover came with the 2013 lineup. This is when the Land Rover models received the ultra-luxurious feel that they have today. In fact, the used Land Rover models have set the bar high for all luxury brands, and no one can compete.
Buy a Used Range Rover Today
It doesn't matter what year Range Rover you have your heart set on; you can't go wrong. With the innovative technology, powerful engines and comfortable style, you will find the luxury SUV you deserve. Talk to our specialists about the model that suits you the best.