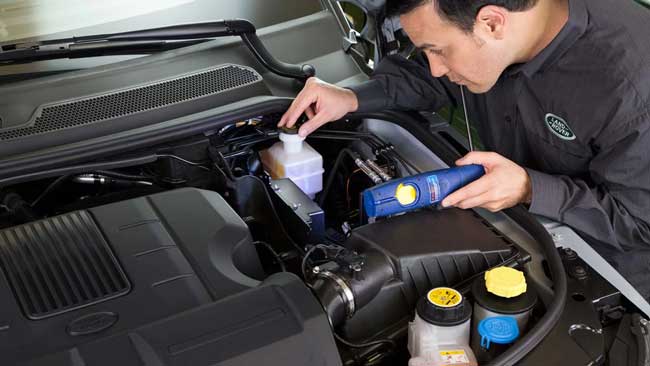 As you face car repairs, it's vital that you only use OEM parts. When you bring us your Land Rover Defender in Philadelphia, you can count on our team to use the genuine parts for repairs. Let's talk about what the OEM part is and why it's essential. At Land Rover Cherry Hill, we want to help you keep your vehicle in its best shape, which requires OEM parts.
What are OEM Parts?
OEM means that the parts originated from Land Rover. They are identical components to what was found on the factory SUV.
Aftermarket parts are manufactured by a third party and meant to serve the same purpose. However, the majority of these components don't offer the same performance and don't come with the same guarantees. Some shops prefer to use aftermarket parts because they are cheaper, but the integrity of your Land Rover should never be sacrificed.
OEM Part Benefits
Using OEM parts gives you numerous benefits. Here a few of the top reasons we choose to use them on your Land Rover.
· Better reliability
· Warranty coverage
· Superior quality
· Best performance
· Longest lifespan
· Maximum durability
· Perfect fit
While you might spend more to install OEM parts, the benefits far outweigh the cost. You can't go wrong when you use original equipment on your Land Rover SUV.
Get Your Land Rover Fixed Right
Whether you simply need an oil change or it's time for an engine rebuild, you want to take your Land Rover to the service center that understands your car's needs. Our factory-trained technicians know how to treat your Land Rover SUV with the care it deserves. You can count on us to use OEM parts for replacement, thereby ensuring that your vehicle continues to offer many more years of service to you and your family.