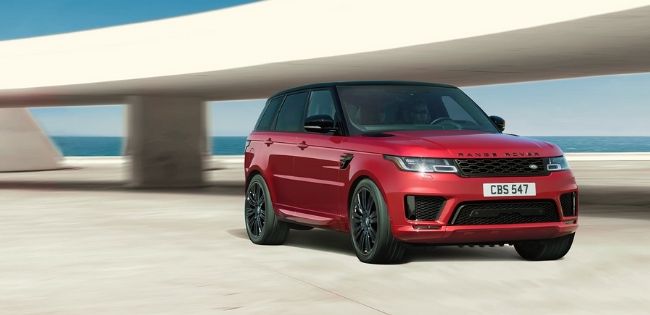 When it comes to five-passenger luxury SUVs, few models can compete with the Land Rover Range Rover Sport. For 2020, there have been some significant changes to the lineup, but should you buy the new or used Range Rover Sport in Philadelphia? At Land Rover Cherry Hill, we will look at your options to see what's best.
2020 Range Rover Sport
For 2020, Land Rover rolled out some updates to the Range Rover Sport lineup. There are now mild-hybrid and plug-in hybrid powertrains to choose from. Additionally, the company discontinued the supercharged V6 engine that produced 340 horsepower. The base engine is a 355-horsepower turbocharged six-cylinder. You can also choose between the 395-horsepower turbo-six, the 518-horsepower supercharged V8 and the 575-horsepower supercharged V8. There's even a turbodiesel option if you prefer.
Still, the new Range Rover Sport contains 27.5 cubic feet of cargo room behind the second row of seats, with a total of 59.5 cubic feet when the seats are folded. Additionally, there is plenty of standard equipment, including dual-zone automatic climate control, two ten-inch touch screens, the Touch Pro Duo infotainment system, Android Auto, Apple CarPlay, a Wi-Fi hot spot, an eight-speaker sound system, a USB port and a navigation system.
Used Range Rover Sport
If you want to save a little money, consider a pre-owned Range Rover Sport instead. The 2020 Range Rover Sport is part of the same generation spanning back to 2014. Since then, there have been minor updates each year. In 2015, standard HD Radio and satellite radio was added. There was also a new SVR performance model released for that model year. In 2016, the Range Rover Sport gained a new turbodiesel option.
If you choose a 2017 Range Rover Sport, you will receive more standard features. These include a 10.2-inch touch screen. In 2018, you will see a new styling update, while 2019 brought a shuffling of some of the trim levels.
Whatever Land Rover SUV you choose, we have the model that fits your lifestyle and your budget. Browse our online inventory today.