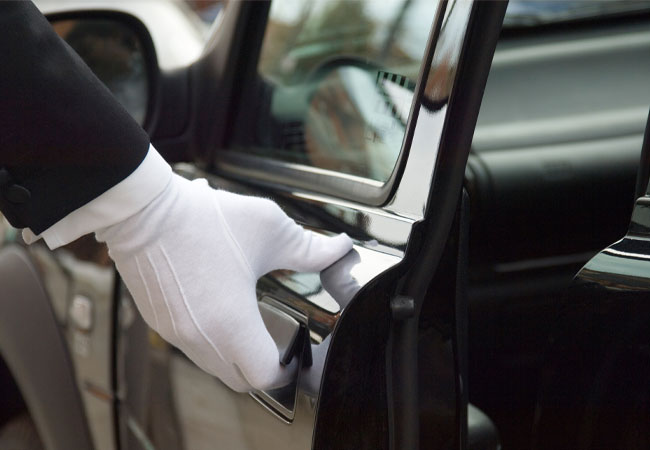 The team at Land Rover Cherry Hill has always been committed to putting our employees and customers' safety first. With the arrival of coronavirus (COVID-19), we have set new steps into practice that will heighten the safety. In addition, we are monitoring the situation through the World Health Organization (WHO) and the Centers for Disease Control (CDC) and adjusting our plan accordingly.
Safer Place to Buy a Land Rover in Philadelphia
As we continue to find new ways to create a clean, hygienic environment, we have implemented some new practices in our dealership. To help fight the spread of coronavirus, we are:
· Cleaning the public areas more frequently with hospital-grade disinfectants. Cleaning occurs within the lobby, bathrooms, on the door handles and more.
· When a test drive is complete, or a loaner vehicle returns, we clean the vehicle thoroughly. Our cleaning efforts focus heavily on all of the touch zones, including the seats, hard surfaces, door handles and steering wheel.
· We have added more antibacterial hand sanitizing stations in the dealership.
· If one of our team members feels ill, they are told to go home and meet with a doctor.
If we need to add more safety protocols, we will add them as well. Our team will continue to be instructed about how to keep you safe.
Land Rover Cherry Hill is Open for Business
It doesn't matter what is happening in the world; you still need reliable transportation. Land Rover Cherry Hill remains open to serve your new and pre-owned Land Rover needs. If you want to limit the time you spend in our dealerships, we have some flexible options for you.
· Service appointment shuttle
· VIP vehicle delivery and pickup
· In-home/in-office sales meetings
· Phone meetings to discuss agreements
· Texting or online chatting to get questions answered
· Leasing or financing online credit applications
· Virtual sales through Webcam, Video Chat or FaceTime
As we monitor the COVID-19 status, we will further adjust efforts as needed. Due to upcoming changes, we might need to alter our business hours, but we will be available to supply your Land Rover buying needs. If we can do anything to serve you better, please let us know.