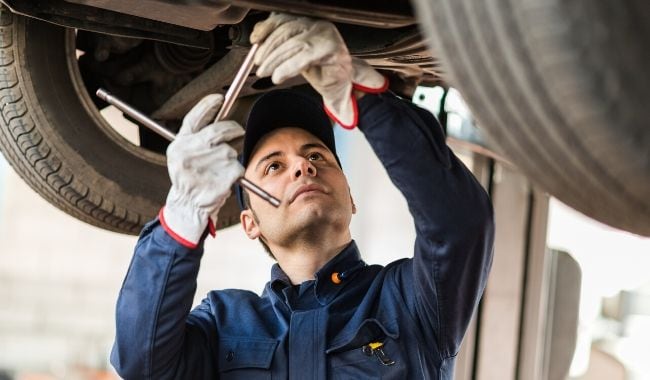 When you sit in your Land Rover, you experience the highest levels of luxury and reliability. At times, you will still need to maintain or service the SUV, which is precisely the time to bring it to a Land Rover technician. At Land Rover Cherry Hill, we employ factory-trained technicians that know how to care for your luxury SUV in Philadelphia. Here are a few benefits to consider.
Guaranteed Repairs
When your Land Rover comes to our shop, all of the work is guaranteed. If you take your vehicle to a local mechanic instead, there's no promise that the work will be done correctly. Because our Land Rover team has the proper training in dealing with your vehicle, we know how to handle the problems you might face. Because we have the skills to diagnose and repair whatever is occurring, we can also put a guarantee on the work.
Genuine Land Rover Parts
The mechanic down the road isn't using genuine parts. At Land Rover Cherry Hill, we order everything needed directly from the factory. Aftermarket parts don't offer the same quality as OEM components do. You can expect a long life out of these parts and the perfect fit.
Professionals With the Latest Training
Mechanics often take their certification tests and go to work, never thinking about continued education. At Land Rover Cherry Hill, we believe this is unacceptable. Our team continues to receive regular training to ensure they understand new technologies and innovations. Because of this, our team can diagnose your Land Rover problems quickly and resolve the situation promptly. You don't have to visit our shop five times to get an answer.
Get Your Land Rover Serviced
If you need to maintain, service or repair your Land Rover in Philadelphia. Bring it into Land Rover Cherry Hill to have our technicians take care of it for you. Your Land Rover deserves the best, which is what we provide.
March 23, 2020 Update:
Our service and parts departments are open Monday thru Friday from 7:30 AM thru 5:00 PM. Pick-up and delivery available. Click here to Schedule Service.