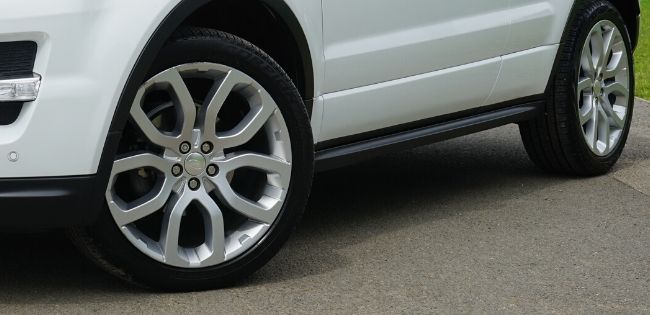 At Land Rover Cherry Hill, we are committed to helping you stay safe on the road. That's why we are offering the answers to your top tire questions.
How Often Should I Check the Air in My Land Rover Tires?
Check the tire pressures at least once a month. You must have a reliable tire pressure gauge to do this, or you can bring it to us for a free air check. We also check the pressures every time the SUV is in for service.
How Much Air Should Be in My Land Rover Tires?
It depends on what Land Rover you drive. Start by looking in the owner's manual, or reference the driver's door jamb for the appropriate figures.
Can I Get More Mileage From My Land Rover Tires?
Yes. If you check the tire pressures regularly, you will help the tires last longer. In addition, you should have them rotated and watch for any unusual wear. If you notice something abnormal, bring it to us for service.
How Often Do Land Rover Tires Need Rotation?
Most tire manufacturers suggest rotating the tires between 5,000 and 7,000 miles. We can do this with every oil change if that makes it easier for you.
What is Tire Tread Depth?
The tread grooves push water away from the vehicle and make driving more enjoyable. With new tires, you should have about 10/32-inch of tread depth. If this begins to decrease to halfway, you could begin hydroplaning. Additionally, this tread depth provides the best grip on snowy roads. If you want the best ride, you desire tires with a deep tread.
The Tire Pressure Light Is On – Now What?
The Tire Pressure Monitoring System alerts you to a problem with the air pressures. Start by checking all of the pressures and filling the affected tire. If you are still having trouble, you want to schedule an appointment with Land Rover Cherry Hill.