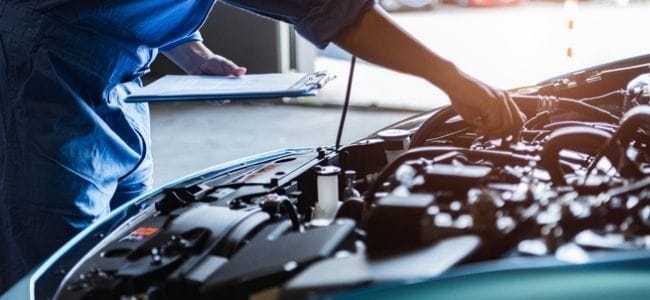 You want the best for your luxury Land Rover SUV, which is why you should consider Pre Paid Maintenance near Philadelphia. At Land Rover Cherry Hill, you can get the maintenance plan you need to protect your vehicle.
Treat Your Land Rover Right
When we service your Land Rover, our factory-trained technicians ensure everything is done to manufacturer specs. We also use genuine Land Rover parts, as well as Castrol Synthetic Oil. Plus, nationwide servicing is available, so you can get service even while traveling.
By maintaining your vehicle, you ensure everything runs in optimal condition. You also retain the resale value of your Land Rover, which helps you secure your investment.
Our Land Rover Pre-Paid Maintenance Plans include:
· Engine oil and filter replacement
· Pollen filter replacement
· Air cleaner element replacement
· Brake fluid replacement
· Top off all fluid levels
· Battery check
· Brake pad inspection
· Tire pressure inspection
· Fluid leak inspection
Some Parts Included
In addition to the services mentioned above, we also supply some of the wear items you might need during service. The number of replacements offered is based on the model you drive and plan term, but here are a few you might receive.
· Front and rear brake pads
· Brake rotors
· Brake wear sensor
· Front and rear wiper blades
For the small amount of money you are going to spend to get the Land Rover Pre Paid Maintenance plan, you can't beat it. Factor in what it would cost to have these services performed on your own and you will see the massive savings. Plus, having the plan ensures you get the vital work done at the regularly scheduled intervals. You want to take care of your Land Rover SUV, and so do we. Talk to our team about the available Land Rover Pre Paid Maintenance plans today.