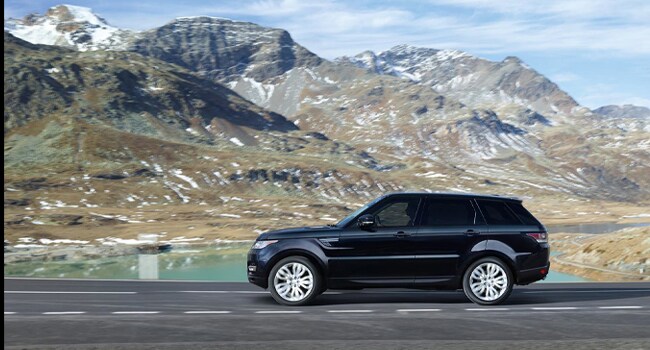 After you purchase a Land Rover, you need to know how to maintain it. By following the recommended maintenance schedule, you ensure your investment is protected. At Land Rover Cherry Hill, near Philadelphia, we help service your Land Rover by showing you what should be done. Of course, you should always consult your owner's manual for any model-specific information.
5,000-Mile Service
During your first 5,000-mile service, the Land Rover technician will look at your engine. These maintenance checks will also be performed.
· Replace air filter and engine oil
· Check tire pressure, wear and tread
· Inspect car battery/cables
· Lubricate chassis
10,000-Mile Service
Every 10,000 miles or 12 months, these services should be performed.
· Check coolant and transmission fluid levels
· Inspect suspension and steering system
15,000-Mile Service
Standard 15,000-mile service for your Land Rover includes the following:
· Replace crankcase oil filter
· Replace cabin air filter
· Inspect drive belts, exhaust system, exterior lighting, latches, parking brake system, on-board diagnostic system, power steering, underbody, windshield wiper blades, plus tires and wheels
30,000-Mile Service
During this time, you get everything included with the previous trips, plus the following:
· Inspection of the brake system, including a fluid change
· Inspection of the driveshaft, fuel lines, seat belts and wiring harness
60,000-Mile Service
During this visit, you will receive the previous services due at this time.
Land Rover Maintenance near Philadelphia
You don't need to think about where to take your Land Rover for maintenance. At Land Rover Cherry Hill, we help you follow the recommended maintenance schedule for your SUV. When the time comes to service your Land Rover, you know you can trust our experienced technicians. We want to keep your Land Rover on the road longer than expected, which is why we make things easier on you, from prepaid maintenance plans to the online scheduling tool we offer. Take care of your Land Rover so it can take care of you on the road.
Land Rover Cherry Hill is located at 2000 NJ-70, Cherry Hill, NJ, a short drive from Philadelphia, Deptford, and Moorestown NJ. You can always call our service department at 877-365-5044 to talk to our expert service advisors.