Discover Your Perfect Defender: A Land Rover Cherry Hill Guide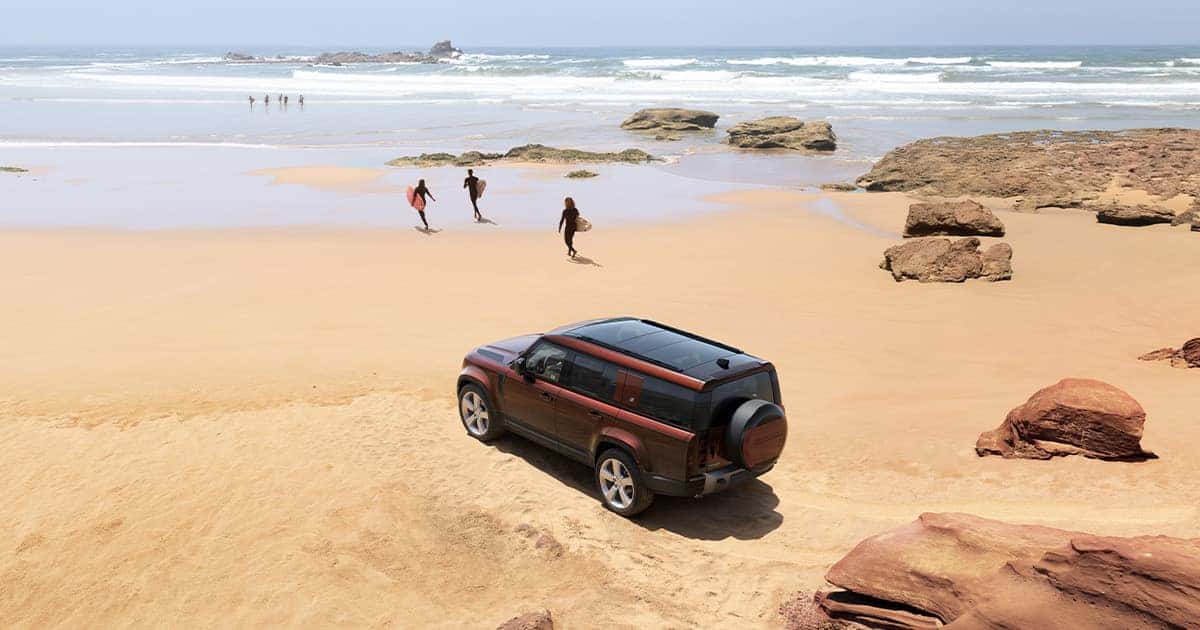 For Philadelphia and Cherry Hill SUV enthusiasts on the hunt for a brand new luxury ride, Land Rover Cherry Hill has a captivating array of options awaiting you. Among the selection of exceptional SUVs, your quest for the ultimate driving experience wouldn't be complete without exploring the impressive Land Rover Defender lineup.
Land Rover Cherry Hill is dedicated to helping you make the right choice when it comes to your SUV selection. With three extraordinary Defenders to choose from – the Defender 90, Defender 110, and Defender 130 – all available at our dealership near Philadelphia, the perfect fit for you awaits.
Decoding the Distinctions: What Sets Each Defender Apart?
The Land Rover Defender stands as a symbol of rugged capability, ideal for off-road adventures. However, each Defender distinguishes itself primarily through its wheelbase, and this crucial factor could play a pivotal role in your decision-making process:
Defender 90: Boasting a 93-inch wheelbase, this model accommodates up to six passengers in comfort and style.
Defender 110: With a 119-inch wheelbase, this versatile version can carry up to seven passengers, providing ample space for your travel companions.
Defender 130: Featuring the same 119-inch wheelbase as the Defender 110, the Defender 130 takes it a step further with an additional 13.4 inches of length, providing seating for up to eight passengers.
Tailoring Your Selection to Suit Your Needs:
When considering which Defender is the best fit for you, your typical travel party size is undoubtedly a significant aspect to consider. However, if off-road performance is at the forefront of your priorities, we've got you covered with a breakdown of the essential ride height, approach angle, departure angle, and ramp angle for each Defender:
Defender 90: Ride Height – 290 mm / Approach Angle – 37.5° / Departure Angle – 40.0° / Ramp Angle – 30.7°
Defender 110: Ride Height – 290 mm / Approach Angle – 37.5° / Departure Angle – 40.0° / Ramp Angle – 27.8°
Defender 130: Ride Height – 290 mm / Approach Angle – 37.5° / Departure Angle – 28.5° / Ramp Angle – 27.8°
Embark on Your Defender Journey at Land Rover Cherry Hill:
If you've already discovered the ideal Defender model for your needs, don't hesitate to schedule a test drive at our Cherry Hill dealership. For any inquiries about the available Defender models or assistance in making your decision, feel free to reach out to Land Rover Cherry Hill, near Philadelphia. We are thrilled to accompany you on your Defender adventure!