The Advantages of Owning a Land Rover Certified Vehicle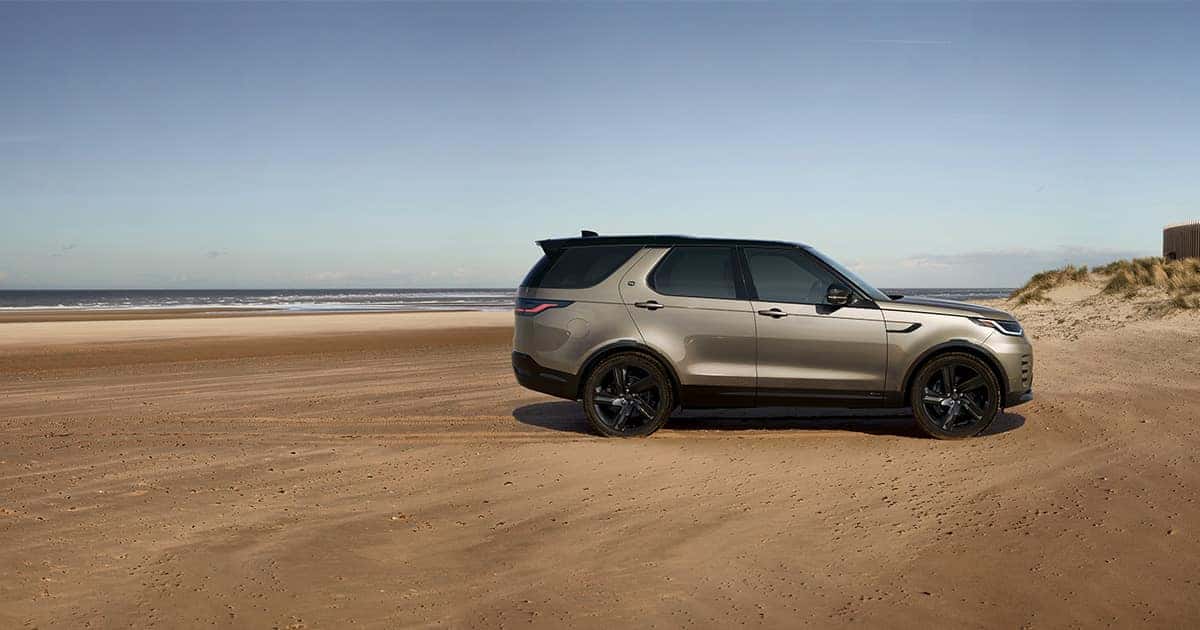 Are you in the market for a luxury SUV but hesitant about the premium price tag of brand new models? Consider the perfect solution: Land Rover certified pre-owned vehicles. At Land Rover Cherry Hill, we take great pride in offering a wide selection of certified pre-owned Land Rovers, providing you with a host of benefits that will make your driving experience both thrilling and reassuring. In this article, we'll delve into the advantages of owning a Land Rover certified vehicle, from thorough inspections to added peace of mind on the road.
Certified Pre-Owned Benefits:
Rigorous 165 Multi-Point Inspection:
Each Land Rover certified pre-owned vehicle undergoes an extensive 165 multi-point inspection. Our expert technicians meticulously examine every aspect of the vehicle, including its history, interior and exterior features, and diagnostic systems. Rest assured, only the highest-quality vehicles make it to our certified pre-owned inventory, ensuring you drive away with a reliable and well-maintained SUV.
Comprehensive Vehicle History Report:
Transparency is paramount when purchasing a pre-owned vehicle. With our certified pre-owned Land Rovers, you'll receive a detailed vehicle history report, providing you with valuable insights into the vehicle's past ownership, service records, and any potential incidents. This information empowers you to make an informed decision about your investment.
24-Hour Roadside Assistance:
Unexpected breakdowns can happen at any time, but with a Land Rover certified vehicle, you'll have peace of mind knowing that you're covered by 24-hour roadside assistance. Whether you encounter a flat tire, run out of gas, or need a jump start, help is just a phone call away, ensuring you stay confident on the road.
No Warranty Deductible for Warrantable Repairs:
Warranty coverage offers reassurance and protection against unexpected repairs. With our certified pre-owned Land Rovers, you won't have to worry about warranty deductibles for eligible repairs. This convenience ensures that any covered repairs are taken care of without extra financial burdens.
Transferable Warranty:
Should you decide to sell your Land Rover certified vehicle during the warranty period, you have the added benefit of a transferable warranty. This transferability allows you to pass on the remaining coverage to the new owner, making your vehicle more appealing to potential buyers.
Serviced by Land Rover Certified Professionals:
Land Rover certified pre-owned vehicles are exclusively serviced by Land Rover certified professionals. Our factory-trained technicians possess the expertise and specialized knowledge needed to keep your vehicle in peak condition. You can trust that your SUV will receive the best care and attention possible.
Shop Certified Land Rover near Philadelphia
The decision to invest in a Land Rover certified pre-owned vehicle is a smart one, as it offers a range of benefits that are hard to match elsewhere. With a rigorous inspection process, transparent vehicle history reports, comprehensive warranty coverage, and the support of Land Rover certified professionals, you can drive confidently, knowing that your certified Land Rover will deliver an exceptional driving experience for years to come. Head to Land Rover Cherry Hill to explore our impressive lineup of certified pre-owned Land Rovers and discover the perfect luxury SUV that fits both your desires and your budget.